Trout report from late August!
Can't find these in the store! 📸: @smsumms4
The face you make when you pull out a hog! 📸: @bensontv #troutporn #rainbowtrout #getoutside #california #flyfishing #troutbum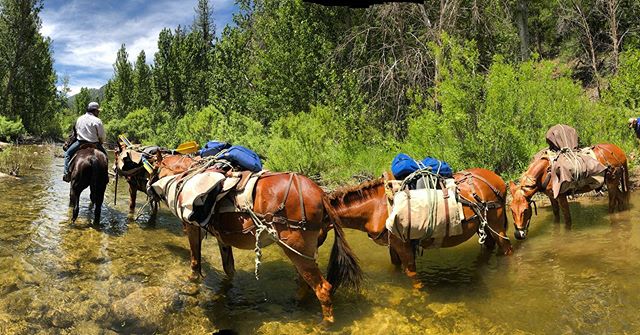 Dropping some rafts at Forks of the Kern. Not a horse person? Hit the water with one of the excellent guide crews (@kernriver_mra @kernriveroutfitters @whitewatervoyages )and thank a mule for packin' it down!
Gray mare giving us her good side in Kern Flats earlier this season. Kern Flats is a crowd favorite for its shorter ride in, unreasonably scenic vistas and miles of available fishing.
First Trout Report of the season featuring the one and only Steve Day! If you have been considering a trip into the Golden Trout Wilderness this is the time. The water is big, the fish are biting, WHAT ARE YOU WAITING FOR?!