GTWP crew managed to clear some trail and still get their morning yoga in this past week. Stay tuned for intros to the new packers in the next couple weeks!
Lotta snow on those mountains!
No bell like the breakfast bell out here. GTWP horses have a finely developed sense of smell it seems...
No shortage of water around Trout and Willow Meadow; horses are giddy at all this grass after a long winter in the Valley!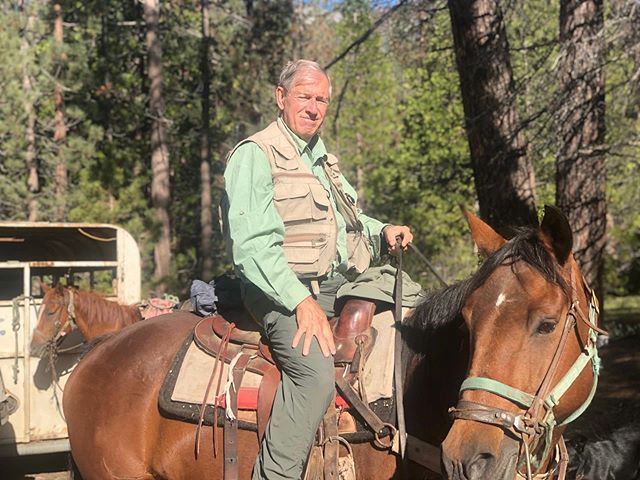 Two of our favorite guests every year, Keith and Terry are in their seventies and still bee-bopping down the trail!
FAQ When does the season start and end? Our season typically runs May-October, but due to the big water this year we will be opening our main pack station on June 1st for Pack Trips and Day rides!